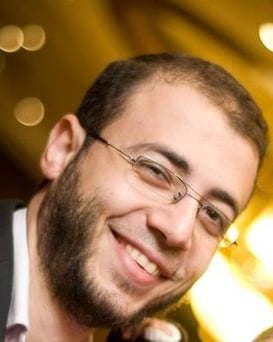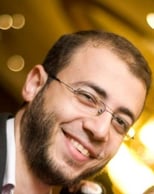 Hi, I am Diaa Elgebaly
MEP Design Manager
Mechanical Consultant
Sustainability Consultant
I am a mechanical engineer graduated in Helawan University, Egypt in 2006. Since that, I am working in the field of Consultation and Construction of MEP works, specialized in mechanical department.
I have gone through a number of phases in my career, working as contractor, designer, consultant, mechanical design leader, and recently MEP design manager.
I have worked in many mega-scaled projects in MENA region in different applications, but the most interesting one is the healthcare facilities. I was leading the mechanical design team specialized in the design of mechanical system of healthcare facilities. We have together accomplished the design of more than 50 hospitals in different scales starting from 100bed hospital to 1700bed hospital as a medical city.
One of the field I have been working in, is the Sustainability Consultation. In SCG, we have established a sister company in 2012 specialized in the Sustainability services and we have accomplished the LEED Certification for many projects, but the two landmarks were Mall of Egypt and City Center Almaza, which both have been certified as LEED Gold.
― Skills
Leadership & Mentoring
Learning & Teaching
Critical and Analytical thinking
Risk management
Problem Solving
Team Work & Collaboration
MEP Design Manager
SHAKER Consultancy Group / Jan2023- Present
Still with SHAKER, but moved to KSA branch as MEP design manager responsible to technically represent the firm in KSA
Mechanical Team Leader
SHAKER Consultancy Group / May 2016 - Dec 2022
Leading one of mechanical design groups in the firm, specialized in mechanical system design for healthcare facilities. This is not just profession, it is an interesting hobby. We have accomplished together the design of more than 50 hospitals, with different scales starting from 100beds to 1700beds (complete medical city)
Helwan University, Egypt
Bachelor's degree, Mechanical Power Engineering Department / May 2006
Senior Mechanical Engineer
SHAKER Consultancy Group / Jan 2012 - May 2016
Coach group engineers and draftsmen and work closely with them. Help in managing the design process under supervision of group leader. Participate in the resources loading and management.
In this period I was intensively working in the technical aspect, and sharing the management responsibilities.
Mechanical Design Engineer
SHAKER Consultancy Group / May 2008 - Dec 2011
Working as mechanical engineer and participating in building the design group. I was working in the design of many projects in different applications, but healthcare facilities take over the largest share of this effort.
Mechanical Engineer
The Arab Contractors Company / Dec 2007 - Apr 2008
Working as mechanical engineer in one of the most leading construction companies in MENA region and whole Africa. This was honoring me to work in this firm and start my professional life there as it had added a lot to me, personally and professionally. I have worked as mechanical engineer in several departments and divisions; started by design engineer, supervision engineer, tendering, project and site management department, and testing and commissioning.
Sustainability Consultant
Sustainable Solutions (member of SCG Group) / May 2012 - Present
As one of my passions to save environment and working in friendly eco systems, I have been working in the field of Sustainability Consultation since May 2012 till now. I have mixed the technical aspects and working in healthcare facilities with the sustainability development to reach an environmental-friendly design product at the end.
I have participated in many projects in MENA region, and the landmarks were achieving LEED Gold certificate for two mega projects (Mall of Egypt and City Center Alamaza) starting from the early planning of the project till the operation and hand-over phase of the project.
― certificates & accreditation
ASHRAE HFDP

Google PM Certificate

PMI-ACP

LEED Green Associate
ASHRAE HFDP Sub-committee

ASHRAE Membership

PMI Membership
VRF Selection and operation methodology. Oct2013 / CMidea Headquarter, Foushan. Guangzu, China

2020ASHRAE Winter Conference, Orlando, Florida-USA:

Air-to-air Energy Recovery applications, Best practices

Laboratory Design, The basics and beyond

Designing and operating high-performing healthcare HVAC system

Principles of Building Commissioning
ASHRAE Cairo Chapter. Egypt. 2006 to 2008

Air System Design

Water System Design

Thermal Load Calculation and System Design

Egyptian Engineers Syndicate. 2008

Fire Fighting Fundamentals

The Arab Contractor Training Center. 2007
Accredited Consultant by EES - Egyptian Engineers Syndicate

Accredited Consultant by SCE- Saudi Council of Engineers
"The secret of getting ahead is getting started."
—Mark Twain
"The best time to plant a tree was 20 years ago. The second best time is now."
―Chinese Proverb
"The most beloved actions to Allah are those performed consistently, even if they are few." [Prophet Muhammad PBUH, Sahih Bukhari